Primary Services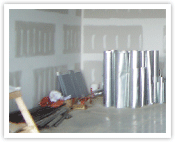 Drywall
K and B Drywall is experienced with commercial as well as residential drywall applications including fire rated wall assemblies, Moisture resistant applications, and paperless drywall. Our finishers are experienced with textured finishes, and can provide customers with up to a Level 5 finish.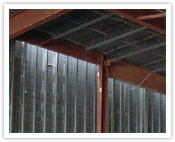 Interior/Exterior Metal Framing
Exterior framing can be used to provide an exterior envelope for a variety of construction and finishing systems. They are ideal back-up support for brick-veneer, stucco, and E.I.F.S. systems. Interior metal stud framing is an immediate and trouble-free system for all tenant improvements.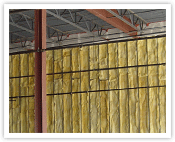 Insulation
K and B Drywall installs the following types of insulation: R-19, R-11, Mineral Wool, Duct Liner, and Blown in Insulation for commercial applications. We are experienced with theater applications, sound proofing, and energy conservation.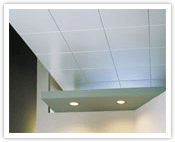 ACT
ACT - Acoustic Ceiling Tiles can be installed in a variety of colors and textured designs. K and B Drywall has worked most of the manufactures including Armstrong, USG, CertainTeed, and Celotex.
Other Services
Cement Board
E.I.F.S.
Fire Stopping
Door & Hardware
Interior Demo
FRP

Restoration
Remodels
Vapor Barriers
Exterior Sheathing
Trim Carpentry
VCT, Ceramic Tile